Click the Google Map below to view Corozal Town.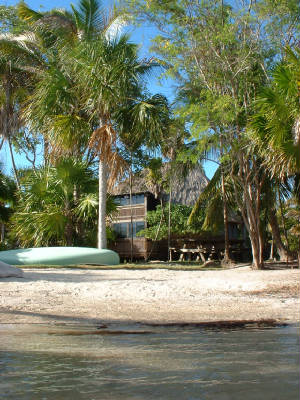 Built using mostly natural materials, Smuggler's Den consists of a 3 level Bar/Restaurant and a small handfull of Thatch roofed Bungalows on a small sandy beach overlooking Chetumal Bay.
Consisting of mostly locals and retirees from around the world, Consejo is a quiet, forgotten place with a slow paced feel. There's no endless sandy beaches here with the hustle and bustle one would expect to see in the Caribbean. That's not what we're selling.
We are NOT a 5 Star all inclusive Resort with servants waiting on hand and foot.
This is a family run establishment in a low volume area quietly nestled in a sub-tropical jungle setting. Yet just 2 miles across the bay from shopping and night life in Chetumal Mexico .
If youre interested in a quiet layed back type atmosphere than give us a call or send us an e-mail.